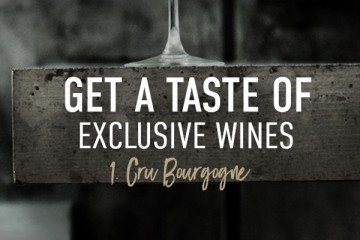 GET A TASTE OF - BOURGOGNE WINE & SNACKS
Præsenteres af Brøchner Hotels
AN EXCLUSIVE WINE TASTING WITH CLASS-LEADING SOMMELIER

Get the chance to experience a tasting out of the ordinary in unique 5-star surroundings at Hotel Herman K.

You will be presented an exceptional selection of white and red 1. Cru Bourgogne wines with snacks 'on the side' from the prestigious Michelin-starred team at restaurant Roxie.

Several of the wines have achieved high scores in respected wine media. With each glass the acknowledged sommelier, Nana Wad, takes you through the insights and story of the wines.

LINEUP OF WINES:

1: Meursault 1. Cru "Les Charmes"
2015, Domaine Philippe Chavy.

2: Chassagne-Montrachet 1. Cru
"Les Chaumées" 2015, Domaine Philippe Colin

3: Chambolle-Musigny 1. Cru "Les Charmes"
Vieilles Vignes 2011, Frédéric Magnien.

4: Pommard 1. Cru "Les Rugiens"
2010, Domaine Francois Gaunoux

Aftewards, all wines from the tasting can be purchased for special prices

The Tasting will be in Danish / English.




Brøchner Hotels reserves the right to cancel issued tickets against refund of the ticket price. In special cases, we also reserve the right to change the location or move the ticket to another date.

Adresse: Bremerholmen 6, 1069 København

Læs mere på:
https://www.brochner-hotels.dk/hotel-herman-k/