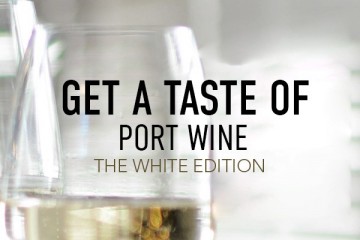 GET A TASTE OF - PORT WINE THE WHITE EDITION
Præsenteres af Brøchner Hotels
WHITE PORT WINE // WITH DALVA & ELSA COUTO

Experience a unique vertical tasting from the greatest port wine bar in Denmark at Hotel SP34.

You will be presented to legendary white port wines, accompanied by delicious home-made snacks.
By each glass you get a full introduction by expert, Elsa Couto.

LINE UP OF WHITE PORT WINE:
1: Dalva Dry White 10 Years Old
2: Davla Colheita 2007 White
3: Dalva Golden White 1989
4: Dalva Dry White 40 Years Old
5: Dalva Golden White 1971
6: Dalva Golden White 1963

All the bottles of port wine from the tasting can be purchased for special prices at the end of this event.

The Tasting will be in Danish / English.

15% OFF IN THE BAR!
You also get 15% discount on all port wine in the bar at Hotel SP34 - with the greatest selection in Denmark.




Brøchner Hotels reserves the right to cancel issued tickets against refund of the ticket price. In special cases, we also reserve the right to change the location or move the ticket to another date.

Adresse: Sankt Pederstræde 34, 1453 København K

Læs mere på:
https://www.brochner-hotels.com/hotel-sp34/