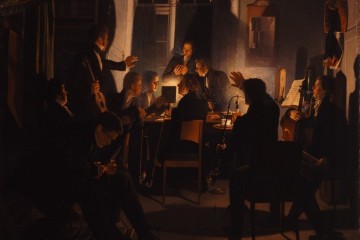 Cocktail Salon about gin
Præsenteres af Ruby
Gin has taken the world with storm in recent years but exactly how did this popular spirit come to live? If you are as passionate about gin as we are then let your salons take start in gin and we will go down gin lane to paint a story of juniper and booze. We will share with you the bold story of a society-derailing-drug to widely popular first choice between today's patrons of cocktail bars.
This salon serves a Tanqueray no. TEN and tonic to start with and then two gin cocktails during the salon. Estimated time for the salon will be 1,5-2 hours.

Adresse: Nybrogade 10, st.

Læs mere på:
rby.dk