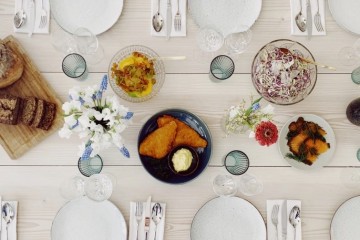 Traditional Easter Lunch Class
Præsenteres af CPH Cooking Class
Class Description

In Denmark, Easter is full of traditions and one of the "hyggeligste" occasions we have with family and friends that gathers to enjoy great company and certainly great traditional Danish food.

Since we are hitting Easter shortly, we'd love to celebrate Easter together with you by inviting you to a cooking class where you will be hands-on with other guests creating a feast of a lunch table for all of us to enjoy after cooking. Preparing a traditional danish easter lunch table means that we will work together with our professional chef creating various small dishes and toppings from fish, meat, egg etc. - All items that will be served at a communal table for everyone to share and elements to add onto freshly baked rye-bread.

The class includes a selection of beverages during the lunch and as a welcome.

Adresse: Herluf Trolles Gade 9, 1.

Læs mere på:
https://www.copenhagencookingclass.com/events/easterlunch/