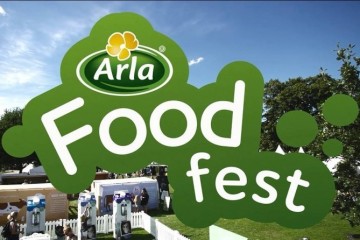 Arla Food Fest 2017
Presented by Arla - the event is part of the Copenhagen Cooking & Food Festival
Arla Food Fest 2017 - A Food Festval for Kids & Young Adults
For the fifth year in a row, Arla invites children and young adults to Arla Food Fest. A food festival packed with surprising food experinces that entices the tastebuds og challenges children's curiosity about food. Popular artists show up and fill the park with music and the joy of food for the whole weekend on 26th - 27th August 2017. Tickets are sold after 'first come, first serve'. Children between 0-3 years enter for free.

Opening Hours:
Saturday 26th August: 10.00-18.00
Sunday 27th August: 10.00-17.00

A Day tickets costs 75 DKK + a fee

Arla Food Fest is held in The King's Garden in the center of Copenhagen. Entrance is on the corner of Gothersgade/Kronprinsessegade.


Address: Kongens Have, Gothersgade, 1123 København K

Read more:
arlafoodfest.dk