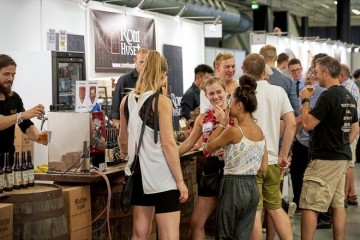 Copenhagen Beer & Whisky Festival 2017
Presented by Forum Copenhagen
During the weekend of 14-16 September, you can meet some of Denmark's premier breweries, distilleries and distributors of craft beer, whisky, rum and gin right in the heart of Copenhagen.

Come by to experience the bustling scene for beer and spirits but also food in Denmark, as we are serving up delicious tastings perfectly paired with the drinks.

Copenhagen Beer & Whisky Festival is for everyone. And again this year, we are continuing our tradition of specialised events for female beer enthusiasts.

Address: Julius Thomsens Pl. 1, 1925 Frederiksberg C

Read more:
www.cphbeerandwhisky.dk