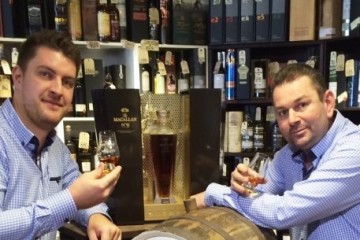 Glenfarclas Tasting
Presented by Kokkens Vinhus
Whiskey tasting is held by Scottish Ian Mcwilliams from Glenfarclas Distillery. We taste my 8 different whiskeys in the price range dkr 400-ca 4000, -
The evening lecturer speaks English but other staff speak English and Danish.

The tasting is held in the taste cellar under the store in Glostrup.

Address: Kokkens Vinhus, Hovedvejen 102, 2600 Glostrup

Read more:
https://www.kokkensvinhus.dk/shop/glenfarclas-smagning-20-april-kl-19-00-m-ian-mcwilliams/