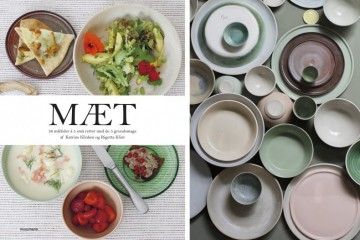 Cookbookrelease of MÆT
Presented by Klinken.dk
We have a release event for our new book MÆT in cafe Polykrom in the exhibition halls of "Den Frie" on Sunday the 22nd of April 11AM - 4PM.
If you have bought a food ticket, you can have a meal 12AM - 4 PM made from recipes from the book.
The food is prepared by Peter Otto Hansen from Ferment who runs the cafe.

All are welcome to just stop by to see and buy handicrafts made by the craftsmen from the book, to see (and maybe buy) the book, drink a cup of coffee, or just to have a chat. We are looking foreward to seeing you.

Many regards Katrine Klinken and Rigetta Klint.

NB You dont have to print your food ticket - the booking number or your name will suffice.



Address: Oslo Pl. 1, 2100 København

Read more:
https://muusmann-forlag.dk/produkt/maet/