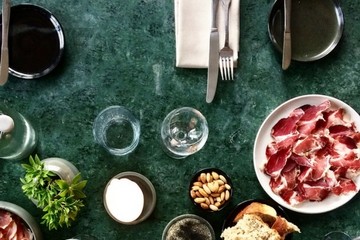 3 course test-menu at INVO
Presented by Restaurant INVO
Every thursday and friday our chefs are experimenting with exciting new dishes to the menu, which we would like to give you an opportunity to be a part of. We offer three servings to 250 DKK per. Person every thursday and friday between 17.30-20.30.
The three servings will typically contain a cold and hot dish and a dessert.

The chefs are experimenting with flavor and color combinations, and you have the opportunity to be the first to taste. If the court falls into your taste, then it may be part of the menu.

All our raw materials comes from small local producers and is the best quality. Herbs and vegetables are being handpicked from a small local farm in Smørum, and is typically used in the dishes a few hours after. We therefore guarantee quality, freshness and a lot of flavor.

Address: Dampfærgevej 8 2100 københavn ø

Read more:
Www.restaurant-invo.dk