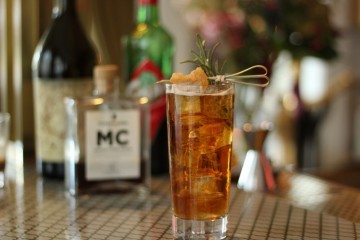 BRØNNUM COCKTAIL & SPIRIT SESSIONS
Presented by Brønnum Cocktail Bar
The Brønnum Sessions are a collection of tastings, presentations & introductions to our world of cocktails & spirits. Relaxed and informal we share our passion (and some tasty beverages) with you and your guests on topics of your choice. Designed to be a cozy afternoon, a break in a long day of events or the kick off to a fabulous night. Our sessions are great for both private parties and businesses alike.

We currently cover the topics below but feel free to ask for others:

Cocktails; From humble beginnings to the Cocktail Craze of today. A taste of history.
Cocktails; How to make them at home. Introduction to tools & booze including a handfull of recipes to take home
Gin, Bourbon or Rum; Either as a spirit tasting or a cocktail session.
Champagne; presentation & tasting

Sessions are usually 1,5-2 hours for up to 18 people. We can usually adjust the level of complexity (and Price) of the sessions to fit your group.

There will be a minimum price/number of guests for some events and we respectfully reserve the right to cancel a session in case of illness or force Majeure. In such case we will of course reimburse you fully or find you another date as you prefer.

Address: August bournonvilles passage 1

Read more:
https://bronnumcph.dk/bronnum-sessions/