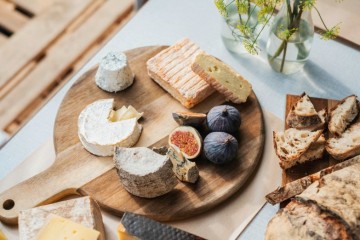 CHEESE COPENHAGEN 2019
Presented by Mejeriforeningen
On October 26th 2019, The Danish Dairy Board and Ost & ko invites you to the cheese festival Cheese Copenhagen. For one day, the Meatpacking District in Copenhagen will be transformed into the Cheese District when geeks and novices go cheese crazy in CPH Food Space and on a selection of the district's bars and restaurants.

Buy your ticket here and join the cheese party by consuming more than 100 of the best cheeses in Denmark.

Opening hours:
On this page, you are able to buy a ticket to three different time slots depending on when you want to attend:
Time slot 1 from 10 am-12.30 pm
Time slot 2 from 01.00-3.30 pm
Time slot 3 from 04.00-6.30 pm.

Address: CPH Food Space i Kødbyen, Slagtehusgade 11, 1715 København V

Read more:
https://www.ostogko.dk/events/