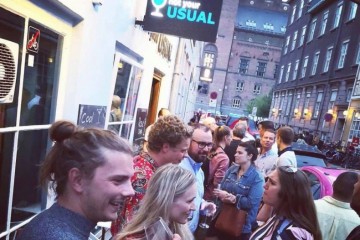 Danish wine and smørrebrød festival
Presented by not your USUAL wine bar
Summer is the perfect time to try a few glasses of wine produced right here in Denmark! Come and experience for yourself the wonderful flavors and summer vibe that a Danish wine, together with a delicious smørrebrød can give you.

For this event you will taste three different wines - and get one yummy Danish Smørrebrød to enjoy too. (We will have a vegetarian option available.) All for the price of just 175 DKK. There will be additional wine and smørrebrød to purchase also if desired.

Social distancing practices will, of course, be in place!

Address: Lavendelstræde 13