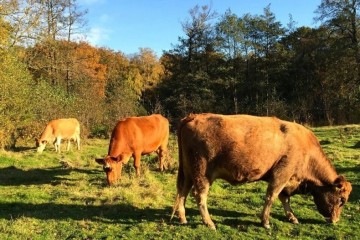 Furesø Picnicbox - Stengaarden Gaardbutik & Café
Presented by Furesø Picnicfestival
Experience the taste of Furesø!

On this year's picnicfestival, various restaurants have created a picnic-menu with delicious food with and added local twist to it. The picnicbox contains small picnic-friendly delights, disposable cutlery, napkins, inspiration-map with routes, picnic-spots and a program for the entire picnic-festival.

Stengaarden Gaardbutik & Café
Menu:

- Ham with Stengaarden pesto, olives and pickled red onion
- Chickenrillette with Stengaarden herbs
- Two different kind of cheeses with Stengaarden compote
- A piece of pie with spinach and goats cheese
- Salad with fennel and salted almonds
- Rhubarb cake
- Rye & wheatbread w. whipped butter and toasted buckwheat

All food within the menu is organic and as much as possible is from Stengaarden.

Pick-up:
Saturday 10th of June & Sunday 11th of June between 11 am - 14 pm.


Address: Høveltevej 40, Bregnerød, 3460 Birkerød

Read more:
www.picnicfestival.dk