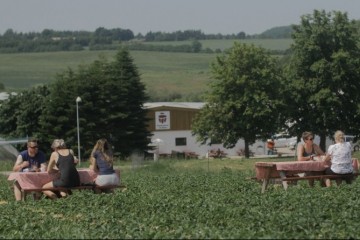 Strawberry Picnic at Rokkedyssegaard
Presented by Furesø Picnicfestival
Enjoy a Rokkedysse Picnicbasket in the middle of the strawberryfield, where tables with idyllic red-checked tablecloths and benches is located in the middle of a strawberry-universe all on occasion of the Picnicfestival.

A strawberry basket for 2 adults with freshly picked strawberries, a sweet berry beverage, freshly baked buns and homemade jam, coffee and delicious raspberry muffins.


The strawberry basket can be picked up at the farm between 10 AM to 4 PM.
Add-on for a child: Berrysmoothie, 1 bun with jam and 1 raspberry muffin, 40 kr. Will be available for buying at the location.

Address: Rokkedyssegaard, Lejrvej 45, 3500 Værløse

Read more:
www.picnicfestival.dk