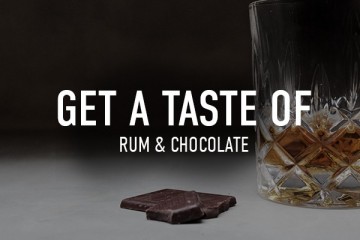 GET A TASTE OF - RUM & CHOCOLATE
Presented by Brøchner Hotels
RUM & CHOCOLATE // WITH SPRIT&CO AND ORIGINAL BEANS

Join us for an exclusive rum tasting at Hotel Danmark, the greatest rum bar in Copenhagen.

You will taste a fine selection of 4 different rums from around the world - from Martinique, Guadeloupe, through Venezuela and all the way up to Georgia in the United States. Each rum is introduced by expert Julian Hall with the high-quality organic chocolate from Original Beans on the side.

After the tastings you can buy the selection of rums and chocolate to bring home and share (now that you are an expert).

LINE UP OF RUM
1: Rum & Cane French Oveaseas XO - Martinique
2: Diplomático Reserva Exclusiva -Venezuela
3: Gunroom 4 Ports - Jamaica, Guyana, Barbados & Trinidad
4: Richland Rum Single Estate Old Georgia - USA


LINE UP OF CHOCOLATE
1: Edel weiss 40%
2: Piura Malingas 75%
3: Cru Udzungwa 70%
4: Beni Wild Harvest 66%

15% OFF IN THE BAR!

You also get 15% discount on all rum by the glass in the bar of Hotel Denmark.

Brøchner Hotels reserves the right to cancel issued tickets against refund of the ticket price. In special cases, we also reserve the right to change the location or move the ticket to another date.

Address: Vester Voldgade 89

Read more:
https://www.brochner-hotels.com/hotel-sp34/