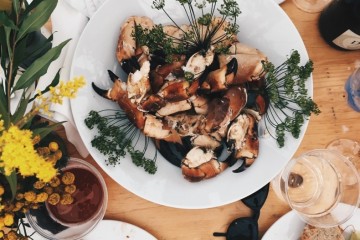 Klør & klezmer // Seafood Party at Rungsted Harbour
Presented by Fiskerikajen
Klør & Klezmer seafood party

Come and join us for the best seafood party at Rungsted Harbour. We will make sure that you have the best time, there is going to be lots of different seafood and fantastic acoustic music.

Come and joine us - and have a great time.

Address: Rungsted Havn 48, 2960 Rungsted Kyst

Read more:
www.fiskerikajen.dk