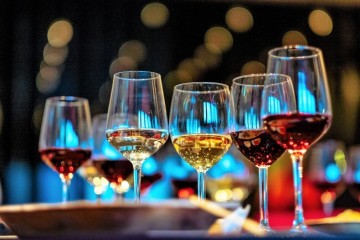 Matching Wine and Food for Beginners
Presented by NOT YOUR PARENTS wine bar
Join this fun and interesting event at NOT YOUR PARENTS wine bar - where we learn how to match the perfect wine with the flavors in the food. We will help you to be sure to impress your guests at your next dinner party. And impress yourself too!

At this tasting event for beginners - each guest gets a carefully selected tasting platter along with four different wines that will illustrate how the FIVE different flavors in food impact the taste of wine and vice versa. This event is normally an eye opener for most people and the simple approach is easy for all to experience and appreciate. We also provide an educational post card guide for all the guests to reference in preparation for their own fantastic meals in the future.

This seminar lasts about one hour and and is held in English.

Address: Fiolstræde 25, 1171 København K

Read more:
www.notyourparents.net