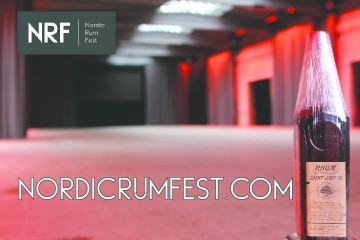 Nordic Rum Fest
Presented by Nordic Rum Fest ApS
Nordic largest RUM fest
30+ Rumtastings, 40+ Rumexhibitors, 70+ Rumbrands and 400+ Rumbottles

Welcome to Scandinavia's first rum ONLY festival, where all of rum afficionados and geeks can gather for a annual celebration of this amazing liquid, aged or un-aged, which will take place in sunny Copenhagen during the 31st of May and 01st of June 2019, join us. The Nordic Rum Fest grounds will be at the exclusive event venue "The Plant Copenhagen" of 1000 sqm and at the 500 sqm Copenhagen Distillery, where we will have more than 40 stands with more than 70 different rum brands and more than 400 expressions of this amazing liquid, rum, on top of that we will host more than 30 rum tastings, with speakers coming from across the Caribbean .
NRF will have a FREE Shuttle-bus service from Christianshavn Metro St. to Nordic Rum Fest grounds.

With the all the amazing free rum to sample at NRF, we're setting up a Cantina that'll be catered by the amazing crew from Folkets Madhus, who will set up a fabulous organic buffet and a smaller food truck in the yard of the main venue the Plant.

Come join us for a rum day.

Address: Raffinaderivej 20E, 2300 Kbh S.

Read more:
www.nordicrumfest.com