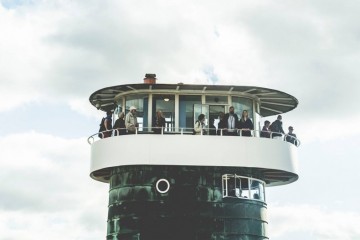 Tapas & Nature wine in the Culturetower
Presented by Kulturtårnet på Knippelsbro
Culturetower at Knippelsbro opens on June 20, 2017 with a great view of Copenhagen harbor. More than six years of struggle to open the tower for the public and six months of intensive renovation is over.
In August, we invite you to gastronomic experiences in the iconic green crusade, which has become an architectural landmark in Copenhagen.
The experiences are presented in collaboration with the wine shop Rosforth & Rosforth, which is located under Knippelsbro.

As a guest, you can experience the best views of the city while serving:

The menu:
Sparkling wine and snacks on arrival.
3 servings are served on dishes, plates and boards.
3 glasses of natural wine during the dinner from Rosforth & Rosforth.

We have 14 seats in the tower divided into two floors and 10 seats on our balcony.

We are looking forward to seeing you a gastronomic experience in Kulturtårnet on Knippelsbro.

Address: Knippelsbro 2, 1400 København K

Read more:
www.kulturtårnet.dk