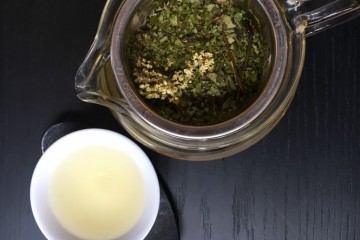 Tea & wild herbs - learn how to make your own blend
Presented by Sing Tehus
Using plants, roots and herbs for cooking and as a tea is an ancient tradition that Johannes Ruggaard has taken up and studied the properties of the various plants.
Danish wild plants, offer a wide range of flavors and characteristics, and often are just outside the door. Plants that we often consider to be weeds or evergreen are plants we can use in the salad, soup or tea.

Sing Tea House offers an evening, in the company of Johannes, where we learn more about the wild plants and where the participants get the opportunity to make their own blend tea, with tea and wild plants.
Did you know, for example, that the wild plant giant balsam - whose mild seeds flowers and leaves, for example, are used for herbal teas - has been named "impatiens" because of its explosive spread of its seeds? Harvesting the seeds requires a bit of ingenuity as the seed capsules explode and shoot the seeds at even the slightest touch. Or that Danish nature offers tasty spice-roots as the very powerful tasting, both sweet and bitter calamus, which can best be compared to ginger?

Address: Kompagnistræde 30

Read more:
https://singtehus.dk/shop/events/teogvildeurter/